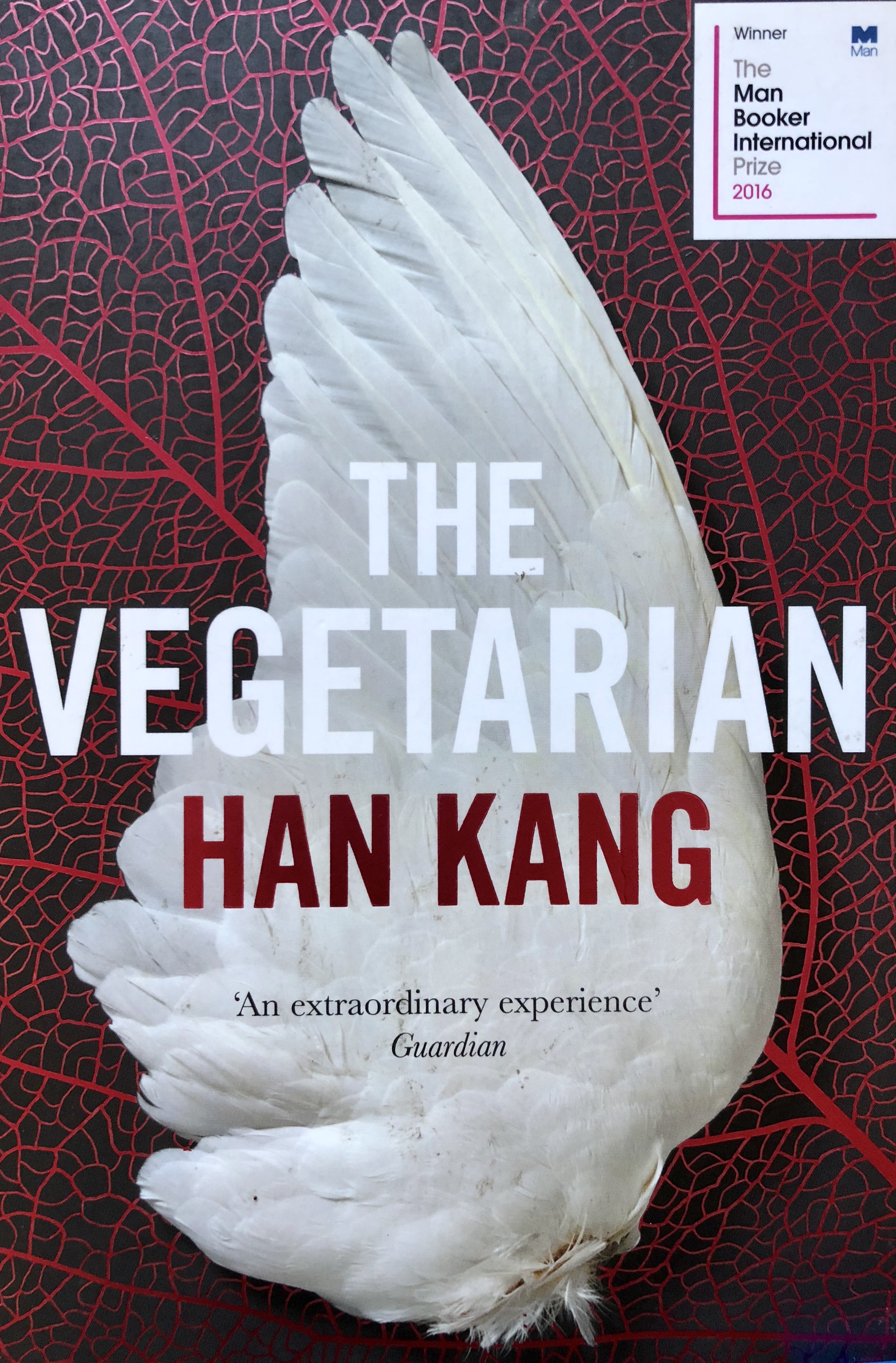 "The Vegetarian" by South Korean author Han Kang, originally published in three parts in 2007, became a worldwide success after its translation into English by Deborah Smith in 2015. Author and translator won the International Man Booker Prize 2016.
We picked the book for the first episode of our StoryFusion podcast because we were both fascinated by the dark and disturbing tale of a woman turning her whole life upside down by becoming a vegetarian. Why it's so interesting from a storytelling point of view? Well, listen to the podcast and find out about the structure and motives of the book!
Note: Due to technical errors, Philipp's microphone did not work properly during the recording of this episode.
CW: Abuse, mental illness, sexual themes
It can't be undone. No one can help her. She ate too much meat, and that's it.
You can find us on Stitcher. Alternatively use this link to download the MP3 directly. Or subscribe to our RSS feed. 
Introduction
1:44  – Overview of The Vegetarian's story
2:44  – The first part of The Vegetarian told by the husband
4:26  – The second part of The Vegetarian from the perspective of the brother-in-law
8:05  – The third part of The Vegetarian told by the sister
Structure and analyses of Han Kang's story
10:13 – The three parts called the vegetarian, the Mongolian mark, the flaming trees and their genres and structure.
15:11 – Manipulation of the reader
19:20 – The femme fatale and the male gaze
25:00 – "an exploration of sensuality"?
27:00 – Her dream, the trauma, why she became a vegetarian
The motives of The Vegetarian
30:00 – "Her eyes would seem to reflect …" The Sandman by E.T.A. Hoffmann
31:00 – Plants, trees, flowers, birds
34:00 – The sisters and family
37:30 – I'm a Cyborg, but that's okay (2006, a movie by Park Chan-wook) and Kim Ki-duk
The translation by Deborah Smith
40:00 – Reactions on Deborah Smith's translation: Is the English translation too flowery?
42:00 Recommendations
Philipp's recommendation: "I am a cyborg, but that's okay" by director Park Chan-Wook and the The Flaming Green Tree Trilogy by Oe Kenzaburo (unfortunately currently not available outside Japan).
Doro's recommendation: The films by Lars von Trier and Michael Haneke, as well as "A hunger artist" and "The metamorphosis" by Frank Kafka.
Further reading:
Our title song is "Witchcraft" from "Go fly a kite" (General Electric)