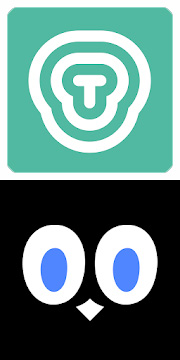 Our latest episode of the StoryFusion podcast has a look – not a single work – at the entire new genre of chatfiction.
Chatfiction emerged with the rise of mobile apps such as Hooked and Tap. Aimed at young audiences, chatfiction presents fiction in the form of chats, akin to messaging apps.
We discuss three chatfiction stories, "The Resistance", "Call from the future" and "Sext operator" and discuss how this kind of literature works, where it may come from and what its future may be.
CW: Sexual content is mentioned
In most cases, in chatfiction you have a real-time events. Something that you witness as a reader.
You can find us on Stitcher. Alternatively use this link to download the MP3 directly. Or subscribe to our RSS feed. 
What is chatfiction?
1:00 Intro: What is Chatfiction?
2:45 "The Resistance"
4:45 Analysis and interpretation of "The Resistance"
7:30 The platforms for chatfiction (Hooked, Tap,…)
Where does chatfiction fit in?
14:20 The connection to games
18:40 The target audience
20:45 "Grip lit" and other related forms of literature
25:00 "Call from the future"
A shift in direction and the future of the format
33:00 The shift towards romance
35:45 "Sext operator" by Gina Maxwell
43:10 Chatfiction, a misunderstanding?
48:45 Interactivity, chatbots and the future of chatfiction
Recommendations
54:40 Doro's recommendation: "A normal lost phone" by Accidental Queens
56:00 Philipp's recommendation: "Emily is away" by Kyle Seeley