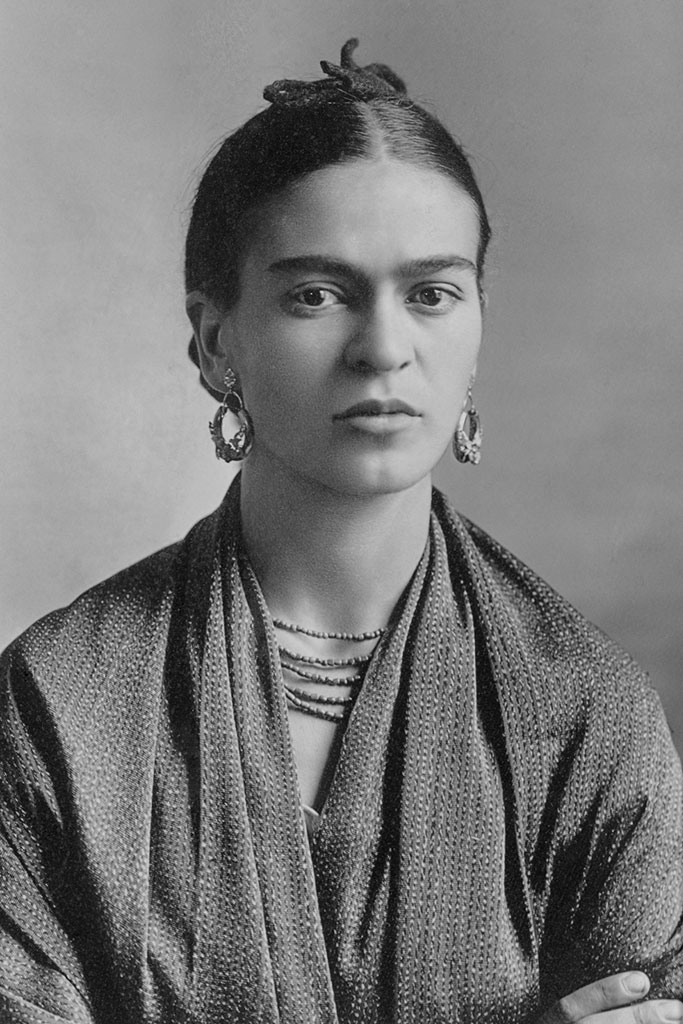 Frida Kahlo is in the news again, heralded as a icon of style, art, independance and queerness.
Almost 70 years after her death, the interest in the unique Mexican artist's life and work does not seem to have abated – on the contrary. Following in the wake of an ambitious exhibition in London the world seems to be – once again – enthralled by Kahlo's images and her image.
We used the opportunity to revisit "Frida", the 2002 biopic by director Julie Taymor, starring and produced by Salma Hayek. In itself the movie is a testimony of its time which has made an unexpected return to prominence, as – encouraged by the #MeToo movement – Salma Hayek has publically exposed the abuse she has suffered at the hands of Hollywood magnate Harvey Weinstein while producing this particular film.
During our longest podcast yet, we attempt to explore these intersections of art, life and the signs of times, asking questions about the discrepancies between an artist's life and their belated biographies, about self-expression and image and why we are still fascinated by the life of Frida Kahlo, who may have been way ahead of her time.
CW: Subjects of sexual abuse and physical trauma
You always have to choose what kind of story you turn a life into.
You can find us on Stitcher. Alternatively use this link to download the MP3 directly. Or subscribe to our RSS feed. 
The movie
0:20 Introduction
2:40 The movie "Frida" by Julie Taymor, starring Salma Hayek
15:30 Why we would rename the movie
16:50 The Bechdel test
18:30 The shadow of Harvey Weinstein
Biographic materials
22:15 Hayden Herrera's biography "Frida"
25:25 Doro's presentation at the Dead Ladies Show
31:30 The male and the western perspectives
41:50 The actual relationship between Frida and Diego
45:20 Images and image of Frida Kahlo
The difficulties of biopics
52:00 Staging and self-staging
1:01:30 The masks of the artist
1:06:00 How can you do a biopic?
1:11:40 Other approaches to biopics
1:13:30 Female artists
1:17:05 Recommendations
Doro's recommendation:
"Devouring Frida" by Margaret A. Lindauer
"Frida by Frida" by Raquel Tibol
Philipp's recommendation:
"Séraphine" directed by Martin Provost, starring Yolande Moreau
Further Reading
Our title song is "Witchcraft" from "Go fly a kite" (General Electric)